Basic
Name: Jayden Moore
Nicknames/Alias: Jay (Everybody)
Faceclaim: Max Carver
Age (Age you look & real age. Only if it applies): 23
Gender: Male
Sexuality: Bisexual
Date/place of birth: N/A
Current place of resisdence: Evermore, Colorado
Nationality/Species: Inita
Occupation: Rosalyn Sterling's Bodyguard
Relationship: Single
PHYSICAL DESCRIPTION
Build: Athletic
Hair colour: Light Brown
Eye colour: Dark Brown
Distinguishing marks: Tribal Tattoo on lower back as well as scars on his back and the back of his neck from a fight. As well as a tattoo of his family tree on his rib.
HISTORY
It was a 3am on a warm summer night when Lily Moore had been in labour for fourteen hours. Sweat covered her face and her entire body ached and she was about to give up. It was an hour later, on 14th of June, when she gave birth to Hunter Moore, and Jayden Moore followed five minutes later.
The Moore twins were born in a family of Initias, Lily Moore, Jackson Moore and their grandmother, Sophia Moore living in New York. Jackson Moore, their father, was a bodyguard to the Magister of their clan, James Sterling and most of the Moore lives revolved around the Sterling household. Lily often visited the Sterlings with her children and the twins got along with their kids - Rosalyn, Raina and Rita. They often hung out together, even having sleepovers when their fathers went on 'urgent businesses' out into the phoenix territory.
The twins still recall the nights under the large tent in Rita's room, where the Sterling sisters and the Moore twins hid, listening to the cries coming from the Phoenix territory not too far away and the sound of footsteps of Sophia Moore, walking up and down the hallway with impatience and nervousness. At that time, all the kids knew about was that their parents were brave fighters, fighting for the survival of their clan. They were the true heroes in their eyes.
When the twins were of age, Rosalyn informed all of them about the details behind those 'businesses', about the phoenixes and the Initias, and their
everlasting war. And on dark winter nights, when all of them were unable to sleep, it was Grandma Moore's stories about these wars that kept them occupied.
The Moore Twins grew up dreaming of the elements that would choose them, excited and nervous. However, it was taking too long for the process to begin. Hunter and Jayden were both trained well while they grew up, both wanting to follow in their father's footsteps and offer their services to Rosalyn Sterling, when she would become their Magister. They trained in the afternoon and throughout the evening, and at night, they would spend time with their grandmother whom they had developed a deep bond with. They would give their life for Sophia Moore.
Although they were physically stronger than average humans, their fighting
skills not easily matched, the twins still felt that they didn't belong in the community; not without their elements. This feeling of not fitting in started to take it's toll on the brothers. Hunter started spiralling out of control, going down a path he wouldn't return from too easily. Jayden found himself, torn between looking out for both his brother Hunter, and Rosalyn, who was also not chosen by any elements, and taking care of their grandma who started falling ill as the days past. There was an urge deep within him, to give up and become ruthless like his brother, but it was his grandmother that kept him on the line, made him promise to do the right thing. Of course, right was a matter of perspective after what followed.
The Moore's had taken up training untapped Initias, making them stronger as tensions between the Phoenix and Initias grew, threatening the safety of both the species. Since Rosalyn had run away, Raina decided to help them. And the three, with the occasional help from Rita began a training session for more like the Moore's. It had been a few months and things were beginning to become better, the Moore's were slowly coming in terms with the fact that maybe they wouldn't be Initias like the rest of them, or maybe they will be chosen later - there were stories of some Initias being tapped by their elements at their late 20s, after all. However, fate seemed to have some other plans.
It was the first night Hunter and Jayden had accompanied their father and James to the phoenix territory, along with the rest of the army, and slaughtered phoenixes victoriously. The hatred came automatically to them, and although, they didn't blame any individual phoenixes, they blamed the species. That, however, changed when the crew returned home. The Moore's found out that their grandmother and their mother had been abducted by the phoenixes. Anger filled their veins but before they could do anything, the next day, the Initias discovered their bodies, burnt and thrown near the banks of the Hudson River.
Hunter's ruthlessness intensified and something snapped in Jayden too. He became vindictive and merciless and although they weren't still chosen by their elements, they waged war on the phoenixes, slaughtering any and every fire-wielder they could lay their hands on. Torturing and killing was their regular business. Jayden changed entirely, he found the right thing to do was to avenge their grandmother and mother's deaths and that is what he did, he forgot all the values and principles and the thirst for revenge replaced them.
The attack of the Phoenixes was so unexpected that nobody was prepared for it. The Sterling family had just sat down for dinner when shouts and screams reached their ears. Jayden got up immediately and along with James quickly went towards the window. The sight that met their eyes could never leave Jayden's mind. The entire Initia compound was consumed by the phoenix fire, the flames almost reaching the sky. There was chaos and confusion everywhere as some tried to use their powers to combat it while others took their belongings and made a run for it.
James called Jayden over and told them that while they stayed here to help everyone fight the Phoenixes off, Marianna, Rita and Raina had to be taken safely away from the place. Jayden nodded determined to give it his all. His heart moved as he witnessed James trying to stay calm and strong as he hugged his beloved wife and the two girls.
They took the backdoor and as Jayden looked out for any potential phoenixes around, James urged the ladies to make a run for it. At a distance, James stopped and Jayden stood besides him as they saw the three women make their way through the fire. James shut his eyes for a moment and then with determination turned towards Jayden giving him orders in rapid succession. He was to go fight off the phoenixes while James helped the Initias to escape. With a nod Jayden set off. He hadn't gone too far when he heard a massive explosion from the Sterling house. His eyes hard, he dashed to save James but his path was blocked by a few phoenixes. He fought hard with them, using every bit of his energy
But they were too many and as he reached the house, the once beautiful mansion was now completely destroyed. Their entire community was burning and there was nothing he could do. Failure was something he wasn't that used to, having trained hard in his days and when it came now, he couldn't wrap his head around it. It all felt so terrible. His eyes took in the burning sight as he too burned in anger. But this wasn't the time for reflections, he still had to find his brother and the others who had survived.
He found Hunter trying to get out of a burning window while all around him things were falling apart. Helping his brother, the boys decided to make a run for it. They hated running, hated no fighting, but at this point it time, with all the destruction and chaos around them, they wouldn't be able to do a thing. But one day, Jayden promised himself, one day he'd take revenge on those wretched phoenixes for all that they had done. And when that time came, they wouldn't know what hit them. Since that time, a intense desire for revenge took root in Jayden's heart and he knew he would do anything to achieve it.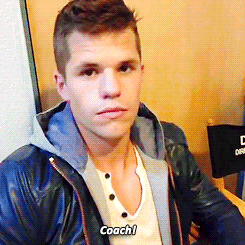 After months of running, Jayden and Hunter finally stumbled upon the one and only, Rosalyn Sterling. However, she seemed different from the last time the three had an encounter. It was during the end of the meeting when Hunter reached out to hug the older Sterling, followed by Jayden when something changed but Rosalyn was already gone by the time they realized that. Jayden's eyes flashed a silver colour and Hunter's a bright white. The two stood in shock and it took them a few weeks to understand what had happened to them.
The tribal tattoo finally appeared on their lower back, although they looked different from the usual ones. Hunter decided it would be best for them to seek help from Rosalyn, since she had said that she was a different kind of an Initia - Privus, Jayden recalled. But, Rosalyn was in the wind and it took them a few more months to finally contact her once more. Hearing that she had been reunited with with her sisters and found others like her, The Moore's didn't waste any time travelling to Evermore, Colorado where she had taken up residence. Once there, the Moore's were given proper training in controlling their elements by the Sterlings and their gang themselves and soon, they mastered their elements of Metal and Gravity and Ice and Electric, respectively. The latter elements gained due to the comet that struck Evermore.
Now, they are waiting, along with the rest of the clan, to make themselves known to the world and let the phoenixes know that they have tough competition.

Personality Traits
Daring - Confident - Adventurous - Sarcastic
Organized - Manipulative - Stubborn - Ruthless - Vindictive

Haha, What can I say about my brother? Well he's a pain in my butt, and in love with himself and we are similar in many ways. He has and always will be my best friend.
Rosalyn Sterling - Protectee
Well Rosa, She's my protectee but also my friend. She is tougher then she looks so my brother and I are usually just there for back up.
Thanks for visiting!!!


Credit to Saskiah Raymen for the codes.