The Beginning
Born in what modern day place was called Arkaim, a Russian darl was born. Malva Arguarde was just an innocent Fae who did not learn of anything around her surroundings. Blessed with intelligence, she was a fast learner and often learned new things. Her sapphire blue optics and rich red auburn locks gave her an appearance one would want. Her family moved to America to find a new coven and that is where her adventure life unintentionally begins. Malva was born a Fae to two parents who only ever seemed to care for what they wanted and cared very little for what they already had. Malva knew that Fae were supposed to be good and use their magic for good but she saw her parents slowly using their magic for selfish reasons more and more. The young girl knew to keep her mouth shut however, saying something meant a belt around the face and the young Fae had never wanted that so she kept her vow of silence letting her parents deceive others.
Malva was a complicated child, unlike her parents she does use her powers for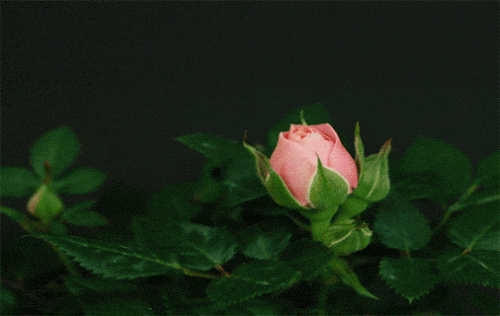 the greater good and often practiced it by healing the plants and animals around her. Ever since then, she loved the animals. Every kind of it, not caring whether they are dangerous nor tame. She treats them equally and constantly give them food and treats whenever she encountered one. She was what you can call an animal lover. But explaining how light natured creature she was, she couldn't help but wanting to change her parents for the better good and for them to stop using their powers for selfish reasons. Of course that did not end well, she got beaten up like usual and there's nothing she could do to stop them. She didn't have any other biological siblings nor did she had aunts and uncles. The remaining ones are far from where they were. She regretted on how she looked up to her parents as her idols when all they did was act in front of others and deceived them.
But one man particularly took her interest when he tried to befriend her. Even with her harsh way of talking with the amount of sarcasm dripping in her words, Karlisle didn't move away.Karlisle had always known how to push Malva's buttons, knowing she was easily tempered and he enjoyed teasing her and frustrating her. Despite how he could annoy her, with time she came to fall in love with the other Fae who had taken a chance on her like everyone else refused to do. As years went by, they have been best friends ever since. Laughing at her words and witty jokes, they make a perfect duo in anything they do.
The soon to become Aspect of Magic was an excellent student which often makes others in the coven become envious of her talent on wielding the light magic she often projects. But that only increases the jealousy they have on the Fae. Humiliating in any way they could, it nearly broke the Russian redhead. But not wanting to give them any satisfaction, she would usually shrug it off and pretend none of it ever happened. For her, Karlisle being her only friend was more than enough. But little did she know, it really wasn't. He would be the cause of her guiltiness instead in the future. A fan of history, she read the books that were available for her to evolve her knowledge around. Though there was not much, it was enough for the little naïve Fae.
Training herself for years, she used her magic for good such as healing the people who come for help. She became a medic not long after. But the Fae had already developed a feeling for her best friend, Karlisle who was also a medic aiding her sometimes when needed. She didn't know what love truly was and what she was feeling since her parents never projected such feeling in front of her nor to her. Although she remembered what her parents taught her ever since she was a toddler which was "No attachments as it could only destroy herself one day" but she didn't listen this time. Soon she knew why she has always felt the fluttering feeling inside her when she met him every day. She expressed and admitted her feelings one day in a meadow while having a picnic with him and fortunately for her he admitted his feelings to her was mutual. For once in her life, Malva felt truly happy and relieved.
But as she grew up into a fair maiden, Malva had eyes on her. She wasn't the
beautiful person there is but her sharp Russian features was enough for a one particular local duke. Malva had it all planned out, she would marry Karlisle and they would live their life the way every fairytale went, except with a few more snide remarks and arguments.That was until the day her parents awoke her from her bed announcing that they had arranged for her to marry a local duke who had offered them a weighty gift for her hand in marriage. She was forbade to see Karlisle again and from there the young girl's life began to shatter, she had never wanted to marry for riches, she wanted to marry for love. But fate never gave her their agreement on her happy ending so it decided to twist her life a bit. The happiness they both felt was short.
The day her parents informed her that the local duke in their town was proposing to her for a marriage and is where it all fell down horribly. From the day of the announcement Malva had felt herself begin to drop, she started to push anyone who she spoke to away and she became bitter, she refused to ever speak to her new fiance, she felt trapped and alone and there was nothing she could do to stop it. That was when Malva had decided that she was going to run, she refused to be enslaved to a husband she didn't love for the rest of her life so a few days before her 18th birthday she packed what little things she was allowed to own and she had fled into the woods.
Malva had made it to a city over 30 miles from her home and upon reaching the city she had written her love a letter and sent it by carrier pigeon back to her home. Several days later she received a response however upon opening the package she had been sent she had screamed in horror, inside the package was her lover's heart.Her screams were haunting and could be heard from all over the city, Malva knew that soon enough she would draw attention to who she was, so she began to run again but people were closing in on her and she didn't know how she would make it out. That was until a man upon a black horse had offered his hand out to her and without thinking she had grabbed it. As the two rode out of the city Malva had spoken to the hooded stranger. "Why are you helping me?" she asked in her usual snide tone. "Helping people is what I do" the man had replied, satisfied with his answer Malva had allowed the man to ride them out of the city and into the countryside where they came to a derelict home.
King Mitus had never fooled Malva, she had known he would cause her and her fellow Ailwards trouble from the day that he had walked into her life. What she couldn't swallow however was how easily the king had been able to find riddance of the group. Facing her execution Malva had stood alongside her fellow Ailwards unafraid, she was no longer weak and she knew that the foundations for a better future were already in place, after her passing there would be many others to take up the Ailward mantle.
Upon her death however, Malva's spirit was directed to the realm of the gods
 where she would meet with the Gods. The Gods spoke to each of the Ailwards telling them how all 8 of them were to be resurrected as new beings, beings with powers capable of bringing a future which was better, where every species the Gods had created could live in harmony with one another. Malva was entrusted with a purple staff which swirled like a nether storm within its peak. The staff gave Malva the ability to transform into a majestic purple dragon capable of flying at speeds faster than the supernatural eye could see.
She had thanked the Gods for their kindness and then accepted her resurrection being thrown back into the world once again. Once the Ailwards had been resurrected they found their way to an island named the Isle of Skye which was then protected with a barrier capable of keeping all of those with impure intentions out of the island and away from the aspects. From here the Ailwards then went on to build a guard from those who could pass through the barrier, each swearing an oath to the aspect council and from there Malva and her fellow Ailwards took their first steps into starting the new future for the world.
What Happened After
After becoming the Aspect of Magic, Malva has developed some sort of insomniac traits and terrible nightmares that kept her up at nights. Not being able to sleep, she would usually ask for Aureus's help to erase it or she would drink a sleeping draught. Figments of her horrible imagination-like-dreams were making her suffer till the point she was more restless than ever. Her job was to restore and balance the peace that existed in the world along with the other 7 Aspects. As Aspect of Magic, she balances both dark and light magic and protect those who are affiliated or aligned with magic as well as the one who lives immortally. Them Aspects moved from America and reside in a inhospitable and isolated island in a secluded place, declaring it their home. Their leader, Venetus placed a strong barrier that will only allowed those with pure intentions to pass it.  She became more distant each century passes until there as a time where people came and searched for a better cause to stand for and joined them.
The first few guards who joined them was Vladimir, Theodor and Gabriel Dimitreu. They were easily known as the original guards. Soon came the Ivakovs and other batches of Dimitreus. Soon all of them surrounded the whole island. For the first few centuries they were very happy, managing and handling the world's problems and restoring the peace that couldn't stay still in one place. As centuries went by, more guards were recruited as more came to the island. Some seek refuge, some seek warmth and family and some seek a new life. Malva and the others accepted them with open arms, knowing they fully have pure intentions when they passed the barrier with no difficulty. Together, they form a council where both Aspects and Guards were given a seat. Suggestions and objections were handled calmly and accepted. Basically saying, everything was okay and went exactly what the Aspects anticipated and dreamed of.
Centuries passed and Malva found herself enthralled by the beauty of the world, not knowing how corrupted it could be. She grew out from her shell that she wore on when she was  a Fae, symbolizing her reborn state into a whole new different person. Isn't that what she is? Someone who was given the duty to ensure peace across the world. Gabriel Dimitreu, the first apprentice she ever had was raised up in the Isle and both Cora and Malva tend to spent their time with the Necromancer. Even after he was claimed, Malva spoils him, giving him scrolls of spells she created for the past centuries so he could perfect his ability. Tatiana Ivakov was a ball of shining light that came into the Aspect of Magic's life. She grew up in the Isle and found her way into Malva's good graces. She treated the young dhampir with so much care and love, seeing her as her own sister, as she had always wanted one. Tatiana accompanied her in many sorts of journey and adventures, although she could not leave the Isle, she often sneaked out with her personal guard, whether to see the stars in the sky at night or discover what civilization have unlocked after such time, wandering around in the villages like a normal teenage girl.
Knowing how close they were, both made a vow to each other. Malva decided,
 with her new found powers gifted by the Gods, to bound both of them due to them promising each other that they would feel the same of what the others do, like twins. It was to strengthen their bond and Malva was more than happy to comply to the guard's wishes. When Tatiana was departed to places to guard and monitor, Malva felt alone. But since everyone, including her was busy with their own duties, the Aspect of Magic took liberty on creating more spell scrolls and see it as her hobby instead of duty.
Now at the modern day 21st Century, Malva and the rest of the Ailwards were forced to intervened the matters in Evermore city that was populated by a lot of supernatural creatures. All of different kinds. She was bitter about leaving her home but did so nevertheless, complying and to abide by her brother's commands. She settled in slowly and began to learn the 21st Century ways.
Present Day
After they moved to Evermore City, the infamous city known for the troubles
stirred up within and the so called supernatural haven for most, Malva knew she was the first person that automatically said 'no' to everything good they can find in the city. Nothing enthralled her per say. It was also easy to say she hated everything there. It wouldn't come to her as a shock, knowing she liked their Isle of Skye more. It HAS been their home for over a millennium. She didn't like the idea of staying there any longer than they should. Of course, she had to be proven wrong. Sure she has made a few acquaintances during her stay but it was not home for the Aspect of Magic.
It wasn't until the fall of Isle of Skye happened that struck the young Aspect. It gave her quite a deep impact. She was anticipating the moment for them to finally return to the Isle,a place that she felt comfortable and felt like she could become her own person. It was hard for her to be just 'Malva Arguarde' in Evermore since she knew a lot of eyes are watching their family and organisation. She was distraught by the tragedy that cost them so many lives. It was as if the island wasn't even there nor did it exist in the first place. Like many others, Malva was deeply devastated by the tragic occurrence. It took her months to recover from the pain that was still there. It felt like a knife had embedded itself into her heart and took such difficulty to pull it out that resulted months later. She had to tell herself that Evermore was now their home as they moved in permanently.
As if the tragic event wasn't enough for them, the sudden shocking return of the Celestials caused her to rethink what she did to them before transcending back into her previous state. She had helped Aureus create the steel cage that rendered them useless of their ability and imprisoned them for over a century. She had quite a part to play in their years of captive. Now that they have decided to settled down in the same city as theirs, she was sure sooner or later, the tension will break and they will encounter each other. Only time calls for it. And the Aspect of Magic hoped dearly that they have no resolute plan of exacting their vengeance on them even though they had every right to do so.