The Beginning
The first thing Hanseol felt was searing pain throughout his body. He was unable to even move much less stand up properly. Other than his aching body state, he couldn't remember a thing about himself. He dismissed the thought briefly, thinking he might have hit his head when he fell and suffered a case of temporary amnesia.
The way civilians just passed by and did nothing to help him made him resent the social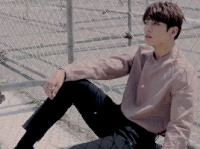 system of the world he lived in. So he stayed there, feeling as if he was paralyzed and waited for someone to come and help him. After what seemed to be hours, someone did came. A man who looked to be around his 40's. He looked worn out, due to work but he still looks handsome for his age, The man helped him up and asked what his name was. No answer came out. It was then when he realized he really can't remember his name. Not wanting to force Hanseol into giving out his name, the man took into consideration that he might be a troubled boy who ran away from home and got injured.
Nonetheless, the kind man brought him home to mend his cuts and injuries as he complained about the ache. The man who turned out to be a doctor had a lovely wife, who was in the same age as the man was. Providing Hanseol shelter for the night, being the kind person he was, Dr Cho, who Hanseol has come to know his name, didn't even question the boy and left him to rest. But he couldn't sleep. His thoughts were occupied with various theories to who he was. He was told by Dr Cho that he didn't have any temporary amnesia but how come he couldn't remember a thing about himself? Was it a self-inflicted consciousness?
The whole night he found himself staring at the fan and the ceiling, trying so hard to remember who he was. The next day, he helped Mrs Cho do the house chores after taking care of him when no one would yesterday. So many questions were asked and ending up with the same result, him being unable to answer every single one of them. The sweet woman didn't want to let him roam the streets of Busan when the boy didn't even know his own name, much less go anywhere. Since he was still yet a minor, Mrs Cho wanted to adopt him. Both couple didn't have a child of their own due to her infertile condition but wished for one for years. She had a talk with her husband that night and even though Hanseol can hear a small argument from his room, the couple agreed to take him in.
But Hanseol didn't like the idea. He felt that he was only a burden to the family and he was desperate into finding out his past. So he declined their offer each time until he was forced to go to a foster centre where his life would be determined. He didn't want that. He wanted to free to make his own decisions. Hanseol knew if he stayed there, he would never get the chance to find out about his past.
Paperworks were done by the first few months and Hanseol found out his name a few weeks
ago, just before he went to sleep. Somehow it came back to him. Hanseol Park. That's what he gets. To him, it wasn't just a name. It was his identity that he has desperately searched the weeks before that. For once, he had a family, although he might not have liked the idea, he was happy he had people to care for. Hanseol was a smart kid. He managed to be fluent in Korean, English and semi fluent in Japanese in a short course of time. He didn't like school so he insisted on home-schooling and Mrs Cho was more than happy to let him do as he please. They were one happy family. But it didn't last long.
Who knew his first day to school for his senior year would be the day he dreaded the most. It was also the day of his mother's death. Apparently, she has been sick for quite some time and didn't tell anyone despite her husband being a doctor. Her request to make Hanseol her son was all that she wanted before her death and it made Hanseol resent himself for declining her offer each time until it took months for him to agree after such persuassion. After his wife passed away, Dr Cho became an alcoholic and became more distant from Hanseol. It was as if his father resented the idea of having a family and a son at all. Hanseol was worried of what his father is becoming day by day. Not being able to take his state anymore, the male decided to flee the area and find solace some place else. He couldn't blame his father for acting in the way he is because devastation is a powerful weapon. But he also couldn't stay and let his life rot away.
With a heavy heart, he left his father a note and made sure his savings are secured in the bank so he would not be wasteful and went to start his life anew someplace else. He had enough savings due to him working part time and his father giving him monthly allowances. He decided to go to the States to pursue his dreams of becoming a photographer. He knew he wasn't normal like the other kids. His skin had a faint brighter glow to it and he knew it was connected to his memory loss. He had a life there and didn't return to Korea, with the exception of when his father passed away due to heart condition a few months after he left. He managed to learn Mandarin and Cantonese during his 3 years there and was more fluent in English and Japanese when suddenly his future was wiped away that night.
He didn't know he was going to be a target of a kidnapping and he certainly didn't think he would fall so easily since he was a 2nd black belt in Taekwondo. But he felt like a helpless little lamb when they blindfolded him and knocked him out before dragging him to god knows where. He didn't have the chance to use his celestial energy due to him being untrained and not having the knowledge of how to use it.
He found himself locked up in a cell where a few more people were also in the same place.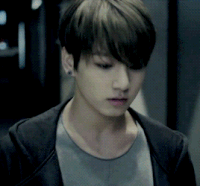 He was curious who his captors were and asked every time the guards came to deliver them food so they wouldn't starve, but like many others, he got nothing. Not an answer. Just food and water. Thankfully he was already fluent in English so he didn't have a language barrier separating him from the others in the caged cell.
And the years went by, he began undergoing drastic changes to his once compassionate character and turned into a much more colder person than he used to be. He hated his captors with passion and couldn't wait for the day to come where he will pay them tenfold. He heard the stories of the Wayfinder, Ophelia Dreyvalian, the person who would save and free them from this wretched life in the steel caged cells. He didn't know how many years have passed by and he didn't want to know. Knowing will only fuel his hatred and anger towards his captors more and it would waste his energy, not that he had much of it. He didn't believe that Ophelia would save them because it has been such a long time that they have been rotting in the cell and yet not a savior came. While others would have each other to talk to, Hanseol only had himself. He was the lone person. He spend his day staring into the dark and wishing the day would come faster.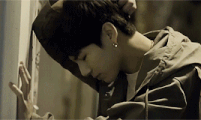 It was as if his wish was heard, one day, Ophelia managed to break into the Ailwards' secured barrier and free them. Seeing the Wayfinder in front of him in flesh, he started to believe she really was real and so was her commitment to her people. He followed and trailed behind the others to the boat that was prepared for them to escape the island. At that time, his vengeance towards his captors disappeared momentarily and all he wanted was to go back to the way he was and follow their Wayfinder leader.
He didn't feel any empathy or sympathy towards the people that was sacrificed when the island went crumbling down. In fact, he was glad that they got what they deserved. The only thing he regretted that time was that their captors, the Ailwards were not present in the island. But the time will come where they get what they deserved for locking them up like animals for years, or in his case, 84 years. During their wandering years, he was taught more about Celestials and he found himself being fascinated by his species. He respected Ophelia tremendously and see her as a sister figure and thought of everyone else as his family. Even though Hanseol was one of the few who wanted to make the Ailwards pay, he didn't agree into making Evermore their residence since that is where the aspects and guards reside now. Nevertheless, he followed his fellow Celestials and trusted Ophelia. What was going happen, that's now up to what they are going to encounter.